ARB 4×4 Culture Magazine
Australia's number one FREE off road magazine is created, designed and developed by our ARB marketing team in our Melbourne head office. Released three times a year, 4×4 Culture magazine features the latest ARB products, off road travel articles, advice, competitions, Fourby's kids section, the latest 4WD tips and tricks and of course glorifying articles about the 4×4 off road culture.
4×4 Culture is the freedom that comes from leaving the city behind, escaping to your secret location and disconnecting from the nine to five. It encompasses the adventure, the people and the unforgettable memories made along the way. Read your 4×4 Culture mag today and celebrate the unmatched diversity and breadth of our passion for off road adventure.
Play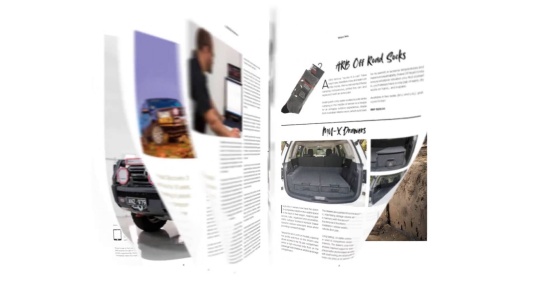 Issue 51: Sneak Peek
The latest Issue of 4×4 Culture has arrived! Hot off the press, Issue 51 features an exciting array of new products, travel articles, insights and 4WD tips.
A highlight of issue 51 is the reveal of JACK, ARB's ground-breaking new product, alongside an explanation of the many benefits of a roof rack and how to choose the type of rack that's right for you.
We meet the gorgeous 'Trip In A Van' family and get some great tips on long-term travelling with kids. Steve Fraser takes us to Tanzania with the Water For Africa charity and Emma George explains how to stay calm and collected when everything is going wrong.
We introduce new product lines for the Volkswagen Amarok, Toyota Prado and Mitsubishi Triton, plus reveal a whole heap of new 4×4 accessories to help every type of 4WDer.
Read past Issues of 4x4 Culture
Read online or download our past issues of ARB 4x4 Culture.
View past issues
View the current issue
Check out the most recent issue of ARB 4x4 Culture
VIEW THE CURRENT ISSUE
Subscribe to ARB Mag
Subscribe to your free copy of our ARB 4x4 Magazine
Subscribe to ARB